Article Transcripts (.pdf, .xml, or.doc)


Media Evaluation/Analysis


Retrieval from Archives:
News of your industry, your competitors and your own organization are available for quick and easy reference for a period of six months. This valuable database is completely searchable and is a useful tool for compiling business intelligence.


Blog Tracking


Social Media Tracking:
Our tracking systems using a combination of Google Alerts, Follow Me (Twitter) and other proprietary social media monitoring tools.Key Metrics in the Social Media Space include Conversation Indices, the number of 'memes' or 'Influential Ideas' – the ones that cause conversations to happen and create Participation & Engagement- as well as Article/Comment Tonality.


SMS enabled: A new feature that sends you information about your company, in an abbreviated mode, to pre designated numbers daily. A useful reminder, early in the morning!!!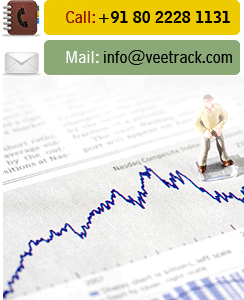 International Media Tracking covering news sites like www.washingtonpost.com, www.nytimes.com and www.businessweek.com
and also other news sources such as Factiva, Lexis Nexis and Cymphony


Vee Track will shortly be launching Television News Tracking and Analytics. Watch this space for more on this.