5 Checkpoints to Keep in Mind Before Picking a Media Tracking Company as Your Brand Partner
There has been a good trend currently of using social media monitoring by companies to provide better customer service and conduct a proper market research. The public relations department has been using news clipping towards handling corporate reputation, the company's reputation and understand how PR activities would impact the company.
In this fast-growing world of online marketing where everyone is looking for its digital presence and competitive positioning, you need to select a media monitoring company that can improve your brand presence. However, the question is how will you understand which media monitoring company will be best for your brand and to increase its reputation. Though there are many parameters to identify a good media monitoring company, let's understand 5 of them: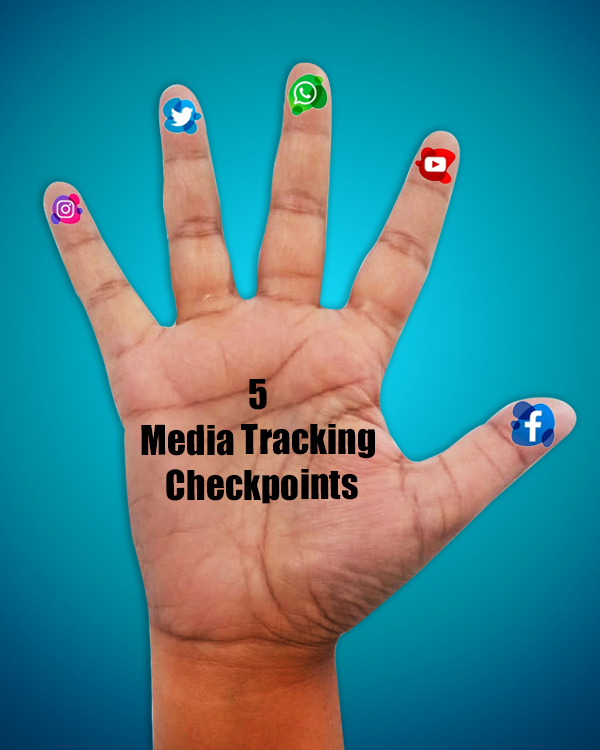 1. Look for a media monitoring company providing media coverage
There are many media services that provide isolated services. You need to search for those companies that will give you an integrated service for your dashboard. In a sense, you need a company that will give your brand print, online, broadcast and social presence in a single consolidated platform. Don't get cajoled by companies that say we provide you exclusive blogs and podcasts, or things in silo. But, look for brands that will club together all the things and give you a wholesome package.
2. Look for companies that give you alerts in time
For your brands to be making good online presence, you need to have your media posts regularly and, in a time, controlled fashion. You will need to ensure that your vendor is delivering media alerts as and when you need to find out.
3. Look for vendors that provide you customized content
Whenever you are looking for a media monitoring solution, look for ones that can customize their presentations according to your need. Most companies have special needs and exclusive ones too. If a media monitoring solution provider cannot cater to your special requirements and provide customized solutions, then there is no point hiring that company. Your company requirements could be from customizing the metrics to graphic descriptions or some exclusive content. Always look for companies that can cater to your needs and provide additional support if needed.
4. Look for vendors that can conduct sentiment analysis
While considering media monitoring vendors that will conduct qualitative analysis of all your posts, look for the one that will combine automation and manual analysis both. Relying only on automation for your analysis can lead to several machine lead errors that can go unnoticed. To receive minimum 90% accuracy in your posts, you would have to look for service provider that can blend both manual and automation services for you.
5. Look for vendors that can provide metrics
In case you are looking for a company that's providing both social media metrics and monitoring, look for a vendor that can complement you with API. Look for a vendor that can extract data from various sources and compile it in the social media profile. Also, make sure your vendor is tracking the network you are measuring and monitoring.
I mentioned earlier in the beginning of the blog, there are several points that can be identified to tell you which media monitoring company will work for you. However, you need to look for a media monitoring service that can provide you consolidated service and has a blend of automation and manual checking for your brands social presence.