Media Monitoring: A Real-time Feedback Mechanism
Media Monitoring services monitor carefully and intuitively to all news and information regarding your brand. It closely monitors your brand, your competitors, your industry, and anything that might impact your brand and business. Media monitoring services not only monitor online activities but also offline. A full-fledged media monitoring service would check on all the media types including print media, electronic media, online media, and social media.
How Does Each Type of Media Monitoring Service Work?
Print Media Monitoring
Print media is circulated in millions on a global scale. Millions of people rely on print and haven't moved to the digital world yet. Print media is crucial for building a brand and managing public relations and corporate communications. A service provider would collect all news related to your brand, competitors, and industry trends, analysis and offer a daily comprehensive report.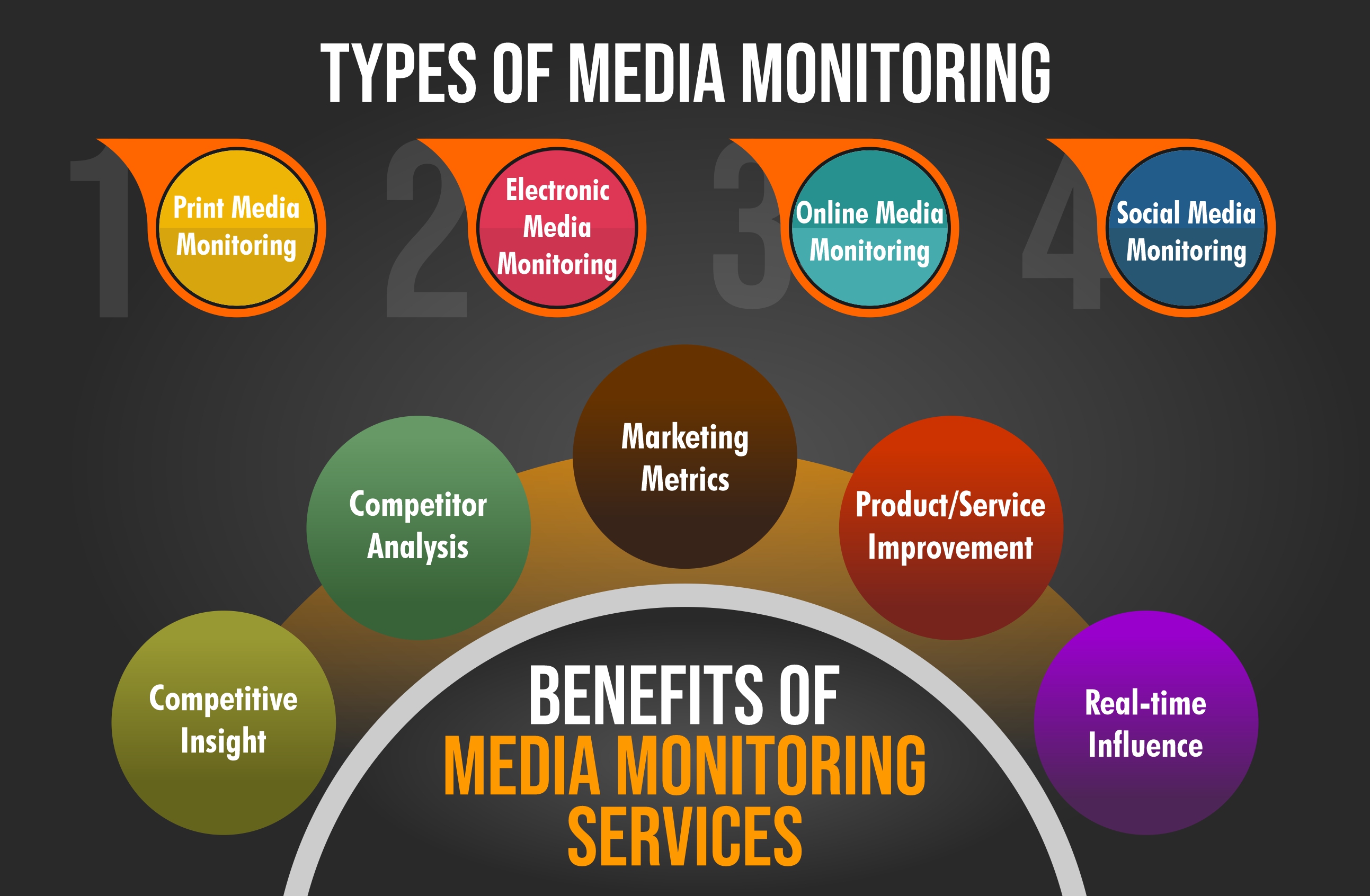 Electronic Media Monitoring
Electronic/Broadcast Media like television channels or radio services is the next to print media services. Yet, an important part of marketing, branding, managing reputation, and engaging the customers. The service providers follow the electronic media round the clock to gather extensive resources in analyzing the apt information for the brand.
Online Media Monitoring
Online media monitoring services monitor articles, comments, reviews, podcasts, online news pages, and more to analyze your brand value, identity, and trends in real-time. It helps you to use the opportunities and manage the challenges. They offer media analysis, media audits, 24/7 monitoring, and historical reports.
Social Media Monitoring
Social Media Monitoring is a buzzword that everyone is using. This is the most easily accessible and cost-effective media monitoring solution available for start-ups and SMEs with the emergence of automated tools and software. Though these applications are effective for a budget-friendly approach, any business that has the potential to grow and leverage its resources should opt for a social media monitoring service for its customized data analytics and reports.
Benefits of Availing Media Monitoring Services
Media Monitoring services are more than crisis management or reputation management option. Some of the benefits are:
Gain a Competitive Insight and Share of Voice (SOV)
SOV is a measure of your market and brand compared to your competitors in the industry. SOV is a complete insight into how your brand is performing online and offline.
Competitor Analysis
Competitor analysis is an integral part of every business strategy. Media monitoring services offer insights and complete information about your competitors. See what they are doing, when they are doing well and when they aren't.
Marketing Metrics
With a proper media monitoring service, you can measure the reason behind a rise and a fall rather than tracking the vanity metrics that provide no growth to your business. Brand mentions, shares, and followers are attractive to have but going deep down digging who is mentioning, sharing, their audience, their demographics, etc., helps you to use improved business strategies.
Improve Your Product/Service
Your team will be allowed to understand consumer intelligence. They can know what consumers like, what they don't, their interests, desires and more to create a product/service as per their needs. This enables your business to create brand loyalty.
Real-time Influence
Media monitoring services having access to millions of news sources, consumer comments, and brand mentions offer a real-time value to your business, which you could implement in your business immediately. You can understand the needs of the market, the moves of your competitor, and your reputation among your audience in real-time.
Media Monitoring services helps business in multiple ways and enable them to bring change in their strategies, fix their mistake, and grow faster than ever.