5 Reasons Why Media Monitoring Services are Important for Content Marketing
Everyone is talking about content marketing these days. The majority of the time, content marketing is discussed in the context of SEO, then linked to a social media marketing or inbound marketing. To positively affect business-related factors, content marketers develop different types of personalized content for a target audience. For an effective content marketing strategy, media monitoring is important and effective. Media tracking allows you to remain on top of the latest developments without depleting your money. We've compiled a list of five reasons why you should begin using the best media monitoring services offered by different companies.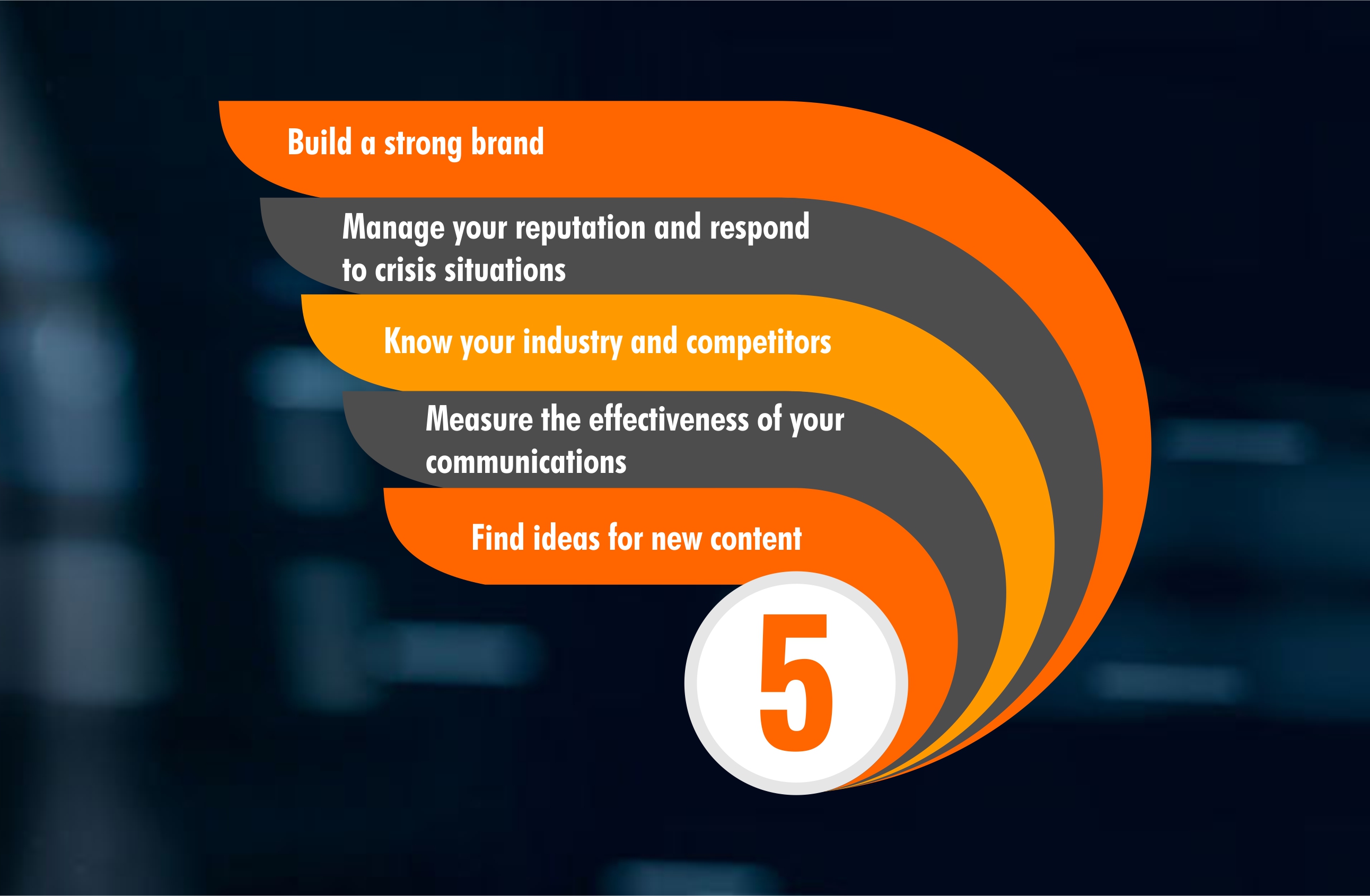 1. Build a strong brand
Media monitoring services allow you to see what people are saying about your brand and strategize your content accordingly. You may use media monitoring services to identify any myths and take steps to correct them.
It will also assist you in identifying any communication flaws. When writing blog articles or social media messages, make sure the brand's tone of voice is consistent. You'll have the best chance of engaging with your target customers if you do it this way.
2. Manage your reputation and respond to crisis situations
You can closely track what is published about your business and the tone of the conversation using media monitoring services. In social media, where conversations – both positive and negative – occur frequently, speed is critical.
When your brand is listed in the press or on social media, the monitoring tool will send you an alert. React to consumer turnover by acknowledging positive feedback, responding to questions and complaints, and acknowledging positive feedback. A timely response to any feedback demonstrates that you care about your customers' experiences and can help to change negative attitudes. You can also set up app alerts for specific terms that signify a crisis.
3. Know your industry and competitors
Media monitoring services are an easy way to keep up with the latest changes in your market, identify future trends, and forecast demand spikes for your goods and services. When you can see what's coming, you can prepare your strategy ahead of time and move quickly when the time comes.
You may also use media monitoring services to find out who the rivals are. Keep an eye on what they're doing and assess what they're doing. This way, you can stop making the same errors as your competitors while also improving the places where they excel.
4. Measure the effectiveness of your communications
Media monitoring services are an excellent analytical method for determining and improving the efficacy of communications. You should keep track of how much coverage your acts get in the media. Are you able to meet your intended audiences? Do you get the answer you were hoping for? Data from media monitoring is a credible source for making decisions.
The best feature of a monitoring tool is its ease of use. It takes care of all the manual activities for you. It gathers and analyses the data for you, stacks all of the hits, and sends the report to you via email at predetermined intervals. Monitoring the media saves you time and allows you to concentrate on implementing your strategy and organizing future actions. The reports and analytics also aid in persuading the upper management of the organization. With the data, you can demonstrate that your PR campaign was successful and yielded tangible results.
5. Find ideas for new content
It's important to produce new content on a regular basis, as any marketing and communications professional knows. Despite this, we often find ourselves in the same situation and stuck in the same place. Here media monitoring services will help you through your thick and thin.
Keeping an eye on the news will help you stay motivated. Set up an industry monitor to see what issues are trending on a broad level. If you already have a subject in mind, look for keywords that are relevant to it. You'll come up with new innovative ideas and perspectives for your content this way. You may also draw inspiration from your opponents' proposals or use them as a warning for what doesn't work. When it comes to coming up with content ideas, data is your best friend. Learn more on how to practice the art of data-driven public relations.