How Social Media Listening is Empowering Healthcare Sector to Tackle Pandemic Better
While the efforts to contain and prevent infection are in full swing by the healthcare professionals, transformation is very important in the healthcare sector to effectively cater to this current pandemic situation. Being in the digital era, the first thing that comes to our mind is social media, particularly if we want to gain insights and make strategies. It is the same for the healthcare sector too. Social media has evolved from being a tool to share private lives to a platform that fosters serious discussions on current trends and technology.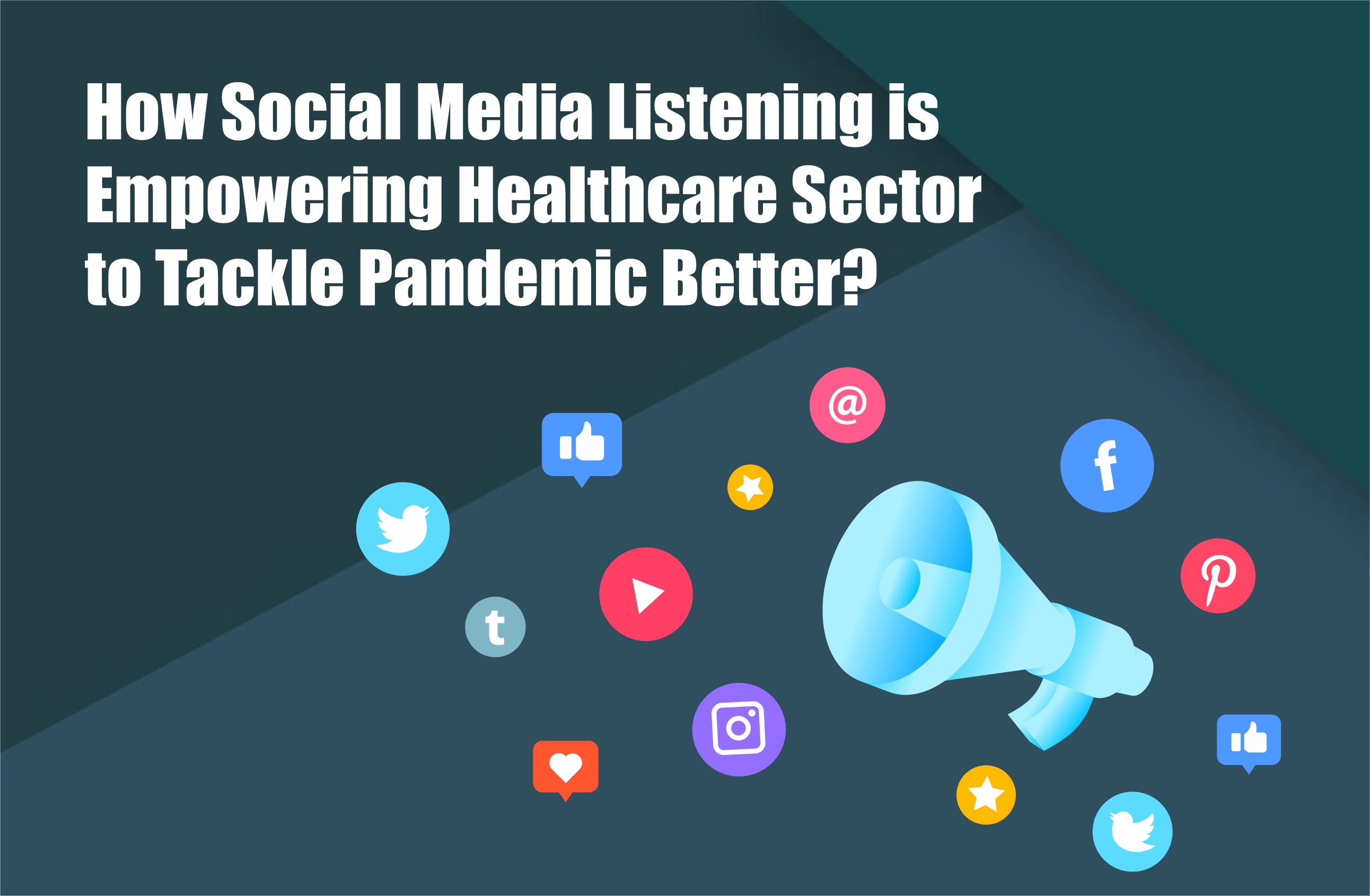 The present COVID-19 pandemic has pressurized the healthcare industry, which has always been under continuous regulatory pressures of 'getting it right at the very first time'. This along with the cost constraints has led the healthcare sector to turn to social media monitoring to improve their strategies. User generated content serve as peer reviews and help healthcare professionals understand the unique requirements and the drawbacks of the services they offer.
Why is Social Media Critical to Refine Healthcare?
People across the globe are developing keen interest in their well being and are constantly sharing their health conditions with their peers. Social media platforms serve as the chief medium to share and discuss health related information.
This is fortified by the following trends:
60% of the social media users trust the information posted by their doctors.
Out of 87% of the doctors using social media for personal use, 67% of those use it for professional purposes.
28% of the users on social media who use these platforms for personal reasons support health related causes across social media.
6% of the hospitals assign social media monitoring to their interns, while 15% of the hospitals hire social media managers to do the same.
Patients are using social media platforms to share their health information with their physicians and hospitals.
1. How is the Healthcare Industry Leveraging Social Media Listening?
The healthcare sector is consistently using social media tracking to introduce new services and products, share customer ratings, recruit resources and create awareness. Let us now look at these in detail.
2. Introducing New Services and Products
Hospitals are sharing blogs to introduce their new preventive care options and educating people about it.
3. Sharing Customer Ratings
Healthcare centres and individual practices are encouraging their patients to share their reviews, ratings and are also allowing them to blog about their experiences.
4. Recruitment
As the healthcare sector seeks highly specific skills, hospitals and clinics have moved beyond conventional advertising platforms and have turned to social media to share their requirements.
Patient education and General Awareness
User discussions on dedicated websites and social media platforms are being used by the healthcare professionals to understand patient behaviour and educate them on specific treatments.
Conclusion
As social media pervades businesses across various industry sectors, the healthcare sector is also using this platform to carefully harness valuable insights. While some healthcare centres are making the most of social media to actively cater to the current pandemic situation, some are still struggling to leverage huge opportunities that come with these platforms. The rate at which the infection is spreading and the way patients are reacting to COVID-19 treatment is helping individual physicians and healthcare centres to optimize their strategies and stay updated with all the latest global safety protocols.